April 27th, 2013 (07:27 am)
Back in March I'd been trying to spot Comet C/2011 L4 (PANSTARRS) (Wikipedia).
As a guide, I got the orbital numbers from the Minor Planet Center and entered them into my old Starry Night program.
Here it is on March 12th for Atlanta, 8 PM ET, just after sunset in the west (Not that it would ever look this good; binoculars needed, at least in the light-pollution of Atlanta and surrounding areas).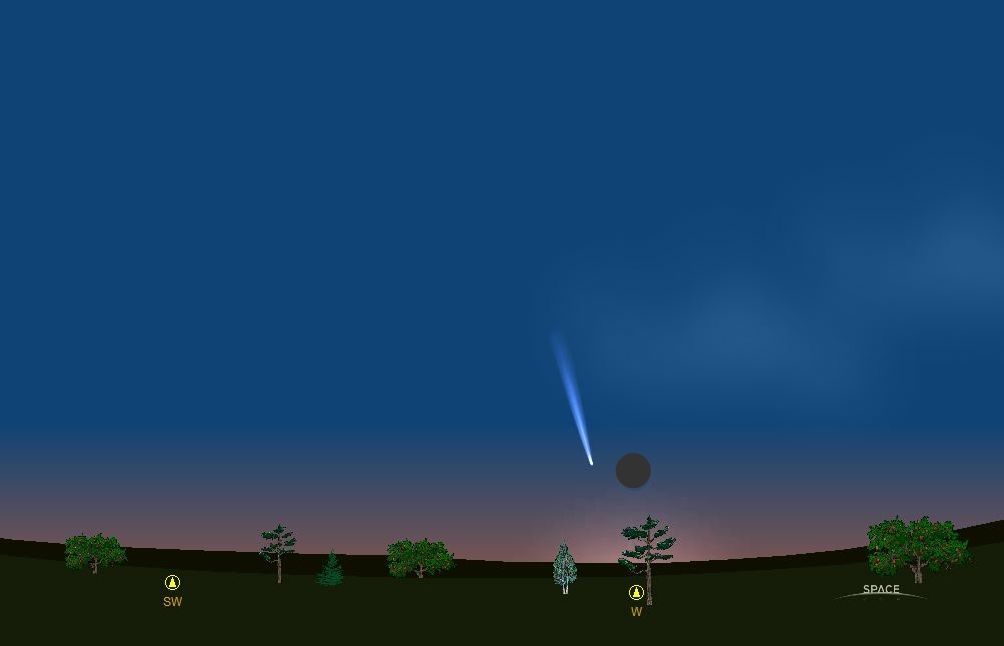 I never did manage to spot it (Stupid trees!), but a friend nearby did (with binoculars). But I've continued to experiment with it and other comets in Starry Night.
( Read more...Collapse )