When I was a kid in the 1970s, I used to explore the old COSI (Center of Science & Industry museum) in Columbus, Ohio. It opened in 1964, in the old Franklin County Memorial Hall which was built in 1906. In 1973, which was probably shortly after I started going there, they added a "Solar Front" to the building, completely enclosing the old granite steps and pillars with a glass facade, which made it look less like a stodgy old museum and more Space-Agey.
The museum was a big maze, and it was as much fun exploring the nooks and crannies of the maze as viewing the exhibits.
One of the exhibits was
The Triumph of Man
, a complete history of humanity in 14 scenes. You'd walk along a darkened corridor, and view paper-mache dioramas off in alcoves. Recorded narration would play for each scene.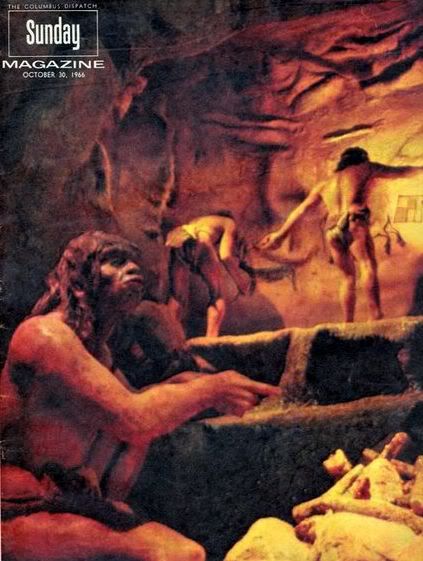 (
Collapse
)