Know Your Screams
May 3rd, 2012 (08:05 pm)
One of the Edvard Munch Screams sold at a Sotheby's auction in New York yesterday for nearly $120 million! (BBC).

Quite frankly, reading through articles on the web, I was having trouble keeping track of the 4 versions Munch did (5, if you count the 1895 lithographs, of which there are approximately 45 copies).

So I made this animated GIF to sum up the history:


Sources: Toronto Sun, wikipedia.


Here's my rendition of the reaction of the crowd when the auction ended.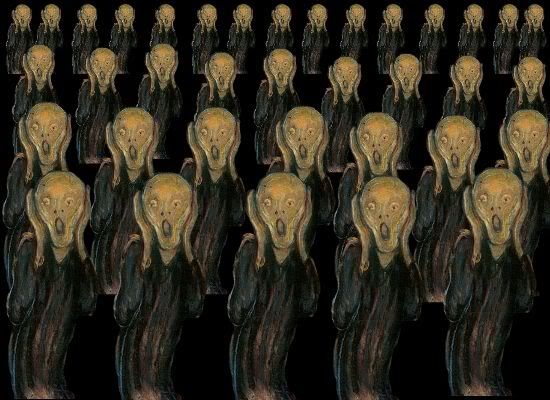 But you know, a little scream makes every painting better!
Nighthawks Scream!



A Sunday Afternoon Screaming on the Island of La Grande Jatte!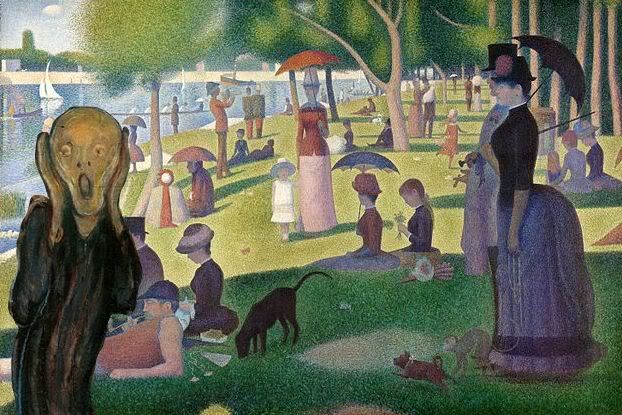 Rokeby Scream!