7 years ago I made a Flash version of the Wheel of Thunderdome from Mad Max Beyond Thunderdome .

Now, in honor of Friday's premiere of Mad Mad: Fury Road,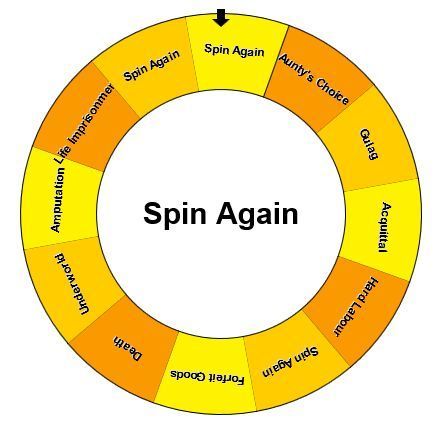 A new Wheel of Thunderdome in HTML5 Canvas!

Should work in Firefox, Chrome, Internet Explorer, Android, iPad, etc.

Bust a Deal, Face the Wheel!

---

Roulette Wheel code based on "Creating a Roulette Wheel Using HTML5 Canvas" by Charlie Key on the tech.pro website.