So, there's these Futuro Houses, late 1960s/early 1970s, flying saucer-shaped houses (thefuturohouse.com, or Wikipedia). There's probably less than a hundred of them still intact, all around the world.

I visited two of them in Carlisle, Ohio. Private property, so I just took a picture from the end of their driveway.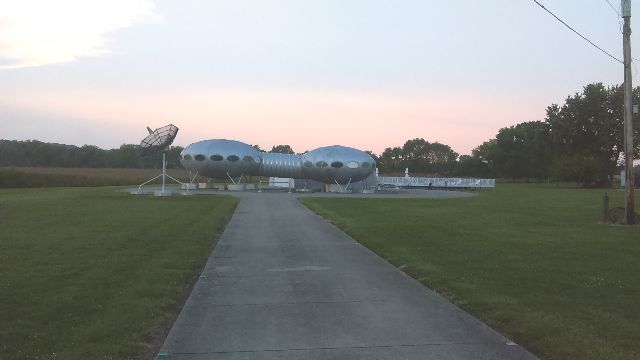 These 2 linked together makes me think of the bit in Fredrick Pohl's novel Gateway where they connect 2 "Fives", that is, alien Heechee ships that can carry 5 people.